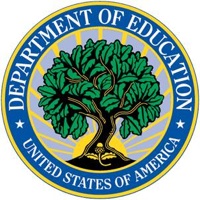 The Education Department has offered its stamp of approval for the controversial sale of two massive for-profit colleges, Kaplan University and the Art Institutes, according to emails obtained by BuzzFeed News — allowing both schools to convert to nonprofit colleges. Kaplan, which was purchased by Purdue University, will become a public college.
The two high-profile conversions have been closely watched by the for-profit education industry, which sees them as a bellwether for future attempts to convert to nonprofits. More and more for-profit colleges have been eyeing conversions as the industry continues to struggle to enroll students.
But there were questions about whether conversions would be allowed by federal overseers. The Obama administration had begun to block such deals over concerns that schools would not actually operate as nonprofits, independent from the for-profit entities that once owned them. There were also worries in and out of the administration that nonprofit conversions were being used to evade regulations.
Link to article: https://www.buzzfeed.com/mollyhensleyclancy/the-education-department-will-allow-two-large-for-profit?utm_term=.ojznP2Dyy0#.kn14qB2PPN