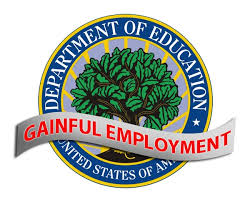 The U.S. Education Department's gainful-employment rule is one step closer to taking effect.
A federal judge on Tuesday rejected a serious legal challenge, brought by the Association of Private Sector Colleges and Universities, to the controversial rule. The lobbying group'slawsuit was the highest hurdle remaining for the proposed rule, which will judge career-oriented programs on their graduates' ability to repay their student loans. The rule is slated to take effect on July 1.
The department originally introduced the rule in 2011. The effort was dealt a major setback a year later, when a section of the rule was thrown out as a result of an earlier court challenge by the association, the main lobbying group for for-profit colleges. The group's second challenge, to a revised rule, used many of the same arguments, asserting that the department had exceeded its authority in issuing the rule and that the rule was capricious and arbitrary.
In his ruling on Tuesday, Judge John D. Bates of the U.S. District Court for the District of Columbia dismissed those claims, saying the association "throws a host of arbitrary-or-capricious arguments against the wall in hope of a different outcome. None of them stick."
Arne Duncan, the secretary of education, said in a written statement that the ruling was "a win for America's students and taxpayers." He added that every student "who enrolls in college of any kind deserves a fair shot at a degree or credential that equips them for success," and said the department would "continue to fight until that's a reality."
Also in a written statement, the private-sector association's general counsel, Sally Stroup, said the group was "disappointed" in the court's decision and was considering its options. "Indeed, as numerous commentators have observed, the primary impact of the regulation will be to deprive hundreds of thousands of students of access to higher education," she added.
The final rule, which was released last fall, is expected to cause 1,400 programs, 99 percent of them at for-profit colleges, to be put at risk of losing eligibility for federal student aid.
The victory for the department occurred on the same day a committee of the U.S. Senate approved a spending bill that would ax the gainful-employment rule and the department's college-ratings plan.
Link to Article on Chronicle: http://chronicle.com/blogs/ticker/gainful-employment-rule-survives-for-profit-groups-court-challenge/101079