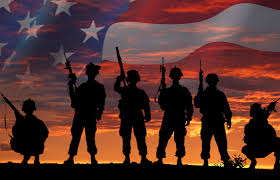 In honor of Veterans Day, the White House is announcing new measures to shield veterans from shoddy colleges and vocational schools.
On Wednesday the administration will release an updated GI Bill Comparison Tool that will allow veterans to compare colleges based on veteran-specific graduation and retention rates. In addition, the Department of Veterans Affairs and the Federal Trade Commission will sign an agreement to strengthen oversight and enforcement to protect against programs that engage in deceptive or misleading advertising, sales, or enrollment practices aimed at veterans.
The White House is also announcing that public colleges in all 50 states now allow recent veterans and their dependents to attend at lower, in-state tuition rates, regardless of their state of residency. That milestone, required under a federal law, was supposed to have been reached by July 1, but the Obama administration extended the deadline to January 1, to give colleges more time to comply.
Link: http://chronicle.com/article/Obama-Takes-Steps-to-Assure/234147?cid=at&utm_source=at&utm_medium=en&elq=a0bfb70b2ac94a21b0fc5b1bae2c5e7c&elqCampaignId=1812&elqaid=6848&elqat=1&elqTrackId=da79e76dde3043f1a3d7ba33f66963fd