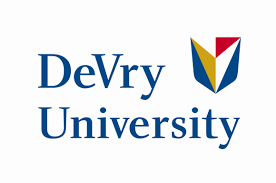 DeVry Education Group Inc. on Tuesday said it would voluntarily edge down the share of money it gets from federal funding, as it looks to limit its exposure amid a government crackdown on for-profit colleges.
The parent of DeVry University and others said it would limit the revenue that each of its six Title IV institutions derive from federal student aid to 85%, including Department of Veterans Affairs and military tuition assistance benefits. Federal regulations allow for 90%, excluding military assistance.
Chief Executive Lisa Wardell said the move "underscores our commitment to finding solutions to the issues facing higher education today."
The move would diversify DeVry's revenue streams as the federal government has clamped down on the for-profit education industry in recent years.
Article from Denver post: http://www.denverpost.com/2016/09/20/devry-university-limits-revenue-federal-student-aid/