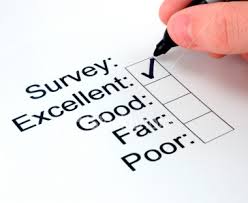 It's that time, 2015 Market Driven Education Industry Group's 5th annual survey, in conjunction with Edufficient, one of the fasting growing EDU-specific Performance Marketing Agencies.
This survey has become a standard for the industry, bringing together Schools, Lead Providers & Agencies, helping to create an updated master list of industry service providers.
Link to survey: https://www.surveymonkey.com/r/2015educationadvertisingsurvey 
Hundreds of screened participants help make this a valuable tool for all those who participate.
All participants are reviewed for accuracy & relevance to the industry.
You must complete 75% of the survey questions to qualify and receive results!
All requests for survey results from non-participants will be denied!
Service providers contact information must be accurate to qualify. Remember, schools will receive your contact information so they can contact you, so please double check for accuracy.
All School contact information (school name, your name, phone & email) is private and will not be distributed. Only vendor info will be made available.
Link to survey: https://www.surveymonkey.com/r/2015educationadvertisingsurvey