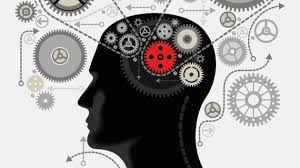 Pearson, the largest education company in the world, conducted a "social-psychological" experiment on thousands of college students in the United States — without asking for permission — by adding language into some of its software programs and then tracking how much the messages affected problem-solving.
The experiment and results were discussed by Pearson researchers, who unveiled a paper on the matter at this month's 2018 convention of the American Educational Research Association in New York.
Student privacy advocates have long been concerned with education publishing companies using students as "guinea pigs." Companies, including Pearson, have inserted draft questions into annual tests for possible future use. Students and their families do not know when and which questions are part of the company's own research on question effectiveness.
Education Week reported on the paper, titled "Embedding Research-Inspired Innovations in EdTech: An RCT of Social-Psychological Interventions, at Scale." Nearly 9,300 students at 165 college and universities were part of the experiment during spring 2017 when they used MyLab Programming, a Pearson software product employed in conjunction with a computer programming textbook. The publication said:
Without seeking prior consent from participating institutions or individuals, the company embedded "growth-mindset" and other psychological messaging into some versions of one of its commercial learning software programs. The company then randomly assigned different colleges to use different versions of that software, tracking whether students who received the messages attempted and completed more problems than their counterparts at other institutions.

The results included some modest signs that some such messaging can increase students' persistence when they start a problem, then run into difficulty. That's likely to bolster growth-mindset proponents, who say it's important to encourage students to view intelligence as something that can change with practice and hard work.