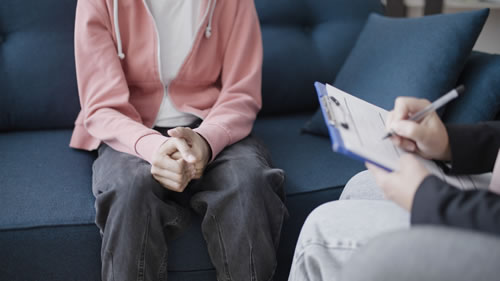 The collective damage caused by the pandemic has yet to be fully understood, but the toll it has taken on youth mental health and emotional well-being is becoming exceedingly apparent. Widespread social isolation and loneliness, uncertainty, parental loss of a job, the widening digital divide, feelings of anxiety over becoming ill, and loss of a loved one have all contributed to the current mental health crisis.
In October 2021, the American Academy of Pediatrics, the American Academy of Child and Adolescent Psychiatry, and the Children's Hospital Association declared a national emergency in children's mental health, and the U.S. Surgeon General released a public health advisory stating that young people's rates of experiencing symptoms of depression more than doubled during the pandemic.
While student mental health is the top safety concern of K-12 employees for the 2022-2023 school year, a recent survey on teen mental health and well-being reported that teens are particularly concerned that their schools aren't doing enough to support them and their emotional needs–only a few surveyed have the highest confidence in their schools' efforts to create an atmosphere of physical (17.2 percent) and emotional (12.5 percent) safety.
The earlier schools can detect concerning behaviors—and address them and properly intervene–the better positioned they will be to prevent the escalation of troubling behaviors and violence. Students whose mental health needs go unmanaged, whether by the stigmas associated with seeking help or a lack of resources, are more likely to commit acts of self-harm or violence.