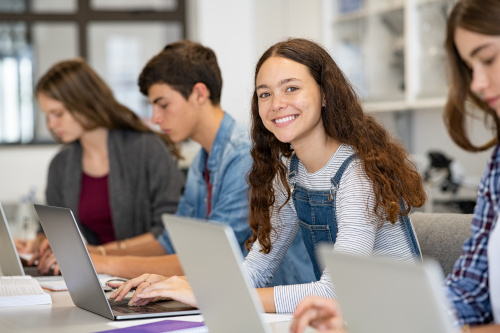 The sudden switch to remote learning during the Covid-19 pandemic caught plenty of school districts off guard, and they scrambled to find devices that were up to the task.
Now two years later, it's time to begin planning to do it all over again.
Forward-thinking education leaders know that tech costs are an ongoing line item, not a one-time expense. Those one-to-one devices that were purchased with special funds during the pandemic will most certainly become obsolete and lose function – probably within five years.
That's why it's important to start planning for your tech refresh now, before you start seeing problems in the classroom, in order to make the best decision for your district moving forward.
This time around, there are more considerations at play than there were with that initial technology purchase. Not only do you have the benefit of time on your side, but you also have existing capital in the form of trade-in value from your existing fleet. That has the potential to significantly change the dynamics of your next purchase.
The way you manage your trade-in could have a big impact on your bottom line. There are ways to make the most out of your ongoing purchases, however – and they all involve planning ahead. Read on for the things you can do now to make smarter technology purchases later.
1. Choose wisely. Not all technology brands hold their value as well as others. By choosing the less expensive device up front, you might be short-changing yourself out of a premium buyback price later on. Do your homework and see if the lower price tag is actually a better deal in the long run.