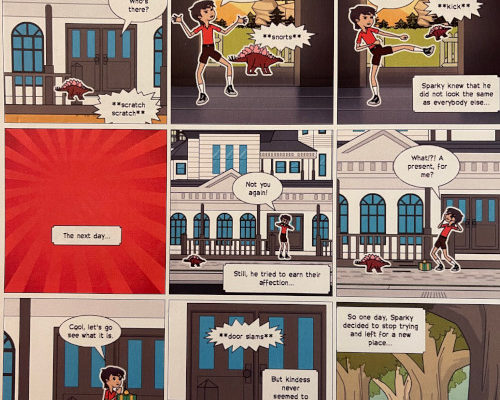 As we enter our third year impacted by COVID, I predict that it is going to take schools three years to fully recover. After spending a year at home, my high school students are back in the classroom, and I am thrilled to be with them.
However, even beyond academic challenges, students also need to work on the basics of being a student, such as getting to class on time and not relying on their cell phone for answers. Here's how I see teachers, administrators, and students working together to get school back to something resembling normal.
SEL will be essential for students and teachers.
"Social-emotional learning," or SEL, was a buzzword two years ago, but in 2022 it will be a necessity. As a school community, we need to focus on creating a joy of learning and togetherness. This year, I taught a lesson where students researched fairytales and folktales from around the world as we were learning about nationalism. Students then retold these tales with a modern twist and created a comic to tell their story.
After two months of school, it was the first time I heard the kids laughing and having fun. The majority of the kids used the online comic creator Pixton as opposed to hand-drawing, and I think it took away the stress of creating art and facing the blank page. With all the anxiety of being judged and graded this year, this kind of self-expression has been going a long way, and I see that continuing next year. Students told tales that reflected their beliefs, their families, and even their worries. I saw tales about COVID, racism, LGTBQIA+ issues, social media, and more. We were able to come together as a family as we were able to get to know one another in a powerful way.