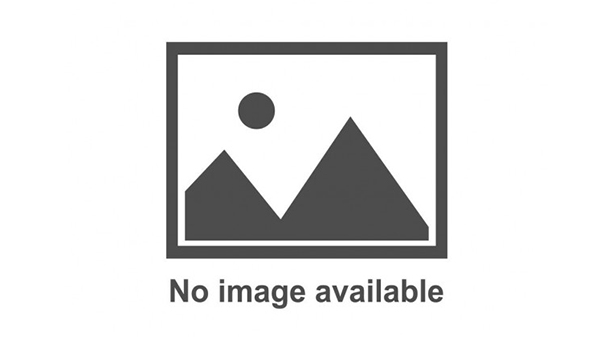 Each year, we share our 10 most-read stories. Not surprisingly, many of this year's Top 10 focused on innovative ways to engage students, digital resources, and online and hybrid learning strategies related to post-pandemic teaching. This year's 9th most-read story focuses on instructional strategies for better student engagement.
Student engagement has long been an indicator of growth and progress, and in the wake of the pandemic, it will prove essential for academic and social-emotional recovery.
Recent insights pulled from a survey of more than 2,000 identifies instructional practices that enable student engagement, no matter the learning environment.
Using qualitative and quantitative survey data, the following five instructional practices were ranked highest for driving engagement.
1: Teacher-student relationships
With an average score of 4.6 out of 5.0, forming teacher-student relationships was highlighted as the top instructional practice for driving engagement across all grade levels and subjects. In fact, one-third of all teachers identified it as the single most effective practice for driving engagement overall—this is four times more than any other practice.
Strong relationships are foundational to creating supportive learning environments where students feel safe enough to contribute. Several survey respondents emphasized that trust built on stable relationships is the cornerstone for both teacher and student success.
Previous research indicates that students who report positive teacher-student relationships were more likely to report high engagement with their learning, and strong teacher-student relationships have been associated with higher academic performance, feelings of competence, greater attendance rates, and pursuit of secondary education.
Related:
4 blended learning strategies for better student engagement
Creating student engagement through the power of play
Tips for implementing this practice:
Make an active effort to get to know your students, making time to inquire about their emotional and social wellbeing.Provide personal questionnaires, pay attention to the extracurriculars students participate in and their behavior with other students.Take a genuine interest in students' lives and passions.
2: Relevant course content
Making course content relevant was marked as the second most important instructional practice for driving engagement across all teachers, with an average score of 4.37.
Knowing students' backgrounds and interests is an essential piece of this. Bringing parts of their personal lives into the learning process is not only motivating, but also improves knowledge retention over time.
Tips for implementing this practice:
Identify interests of a student, and then connect that to course content.Incorporate pop culture, social media, sports and extracurriculars into lessons.Provide opportunities for students to connect their learning to everyday life—when the coursework feels meaningful, they are more willing to invest in it.
3: Clear expectations
Communicating clear expectations came in as the third most important instructional practice for driving engagement, with an average score of 4.34 out of 5. This result was consistent across grade levels and subjects.
There is a strong body of evidence supporting the use of clear expectations in the classroom for driving student engagement. One study states that when teachers first take a proactive approach in forming authentic relationships and earning student trust, they can gain a better understanding of what motivates their students, create a learning environment where students are more receptive to these clear expectations, and increase levels of engagement and participation. 
Tips for implementing this practice:
Let students know what is expected throughout the day or on certain assignments—setting this up at the beginning of the school year is crucial.Revisit expectations frequently, so that they aren't forgotten.Communicate routines, relationships, and expectations prior to beginning instruction, so students have understanding and ownership of what will take place during the school year.
4: Hands-on learning
Practicing hands-on learning follows as the fourth most important instructional practice for driving student engagement, with an average score of 4.27 out of 5.
This was particularly true for educators in specialized subject areas, such as visual & performing arts and computer science & technology.
Additionally, while practicing hands-on learning was commonly identified as an effective practice across all grade levels for its impact on student engagement, this held especially true for elementary school teachers coming in as the second most highly rated practice for its effect on engagement.
Tips for implementing this practice:
Provide opportunities for students to apply their knowledge in a tangible manner.Use music, activities, and movement to engage students in the classroom.Bring physical items into the classroom that relate to the subject matter.
5: Linking information and student participation (tie)
Tied for fifth place are two instructional practices: linking new information to prior knowledge and facilitating student participation. Both practices received an average score of 4.18 out of 5.
Linking new information to prior knowledge is important for fostering engagement because it allows students to form deeper connections with the material they are learning. Previous literature showcases the importance of this practice—a cross-cultural qualitative study found that the more time teachers spent introducing new content, the more academically engaged students were in the classroom.
Tips for implementing this practice:
Open discussions and lessons with imagery or topics that activate students' prior knowledge of a concept.Use prior knowledge as a base for new information.Find out what students already know about a subject (and related subjects), and then create or modify materials as needed.
Last, but not least, survey respondents indicated the practice of facilitating student participation as having a large or very large effect on engagement. This was consistent across grade levels and most subjects, aside from technology and computer science, visual and performing arts, theology and electives, which ranked this practice lower.
Additional research has shown that encouraging students to contribute during class and participate in decision-making has been cited as a core characteristic in classrooms that foster foundational critical thinking skills.
Tips for implementing this practice:
Verbally encourage and allow students to share thoughts, questions, answers and comments.Make sure students know that their contributions are meaningful, and the lesson isn't complete without their participation.Participation doesn't always mean speaking in front of the class—give students multiple options for participation.
Key takeaways
Each of the top practices involves actively engaging students in the learning process. For this to happen, teachers must build strong, trusting, and collaborative relationships with their students.
By applying these strategies in the classroom, educators can meet students where they are—driving outputs that address the whole child creatively, cognitively, and emotionally.