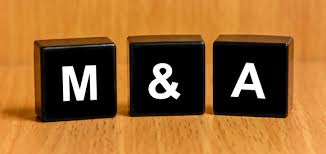 Mergers and Acquisitions activity has spiked recently in EDU.
Red Ventures Buys HigherEducation.com
Charlotte, North Carolina-based digital company Red Ventures announced it has acquired HigherEducation.com (H-E) for an undisclosed amount. H-E is a provider of marketing and enrollment services to post-secondary institutions.
"Online education is a fast-growing industry with enormous scale and significant innovation," said Red Ventures CEO Ric Elias. "HigherEducation.com brings a unique mix of high-quality digital assets, well-established partnerships, and deep technical expertise, all of which fit perfectly into the Red Ventures model and provide the ideal entry point into the broader education sector."
Launched in 2007, H-E owns a portfolio of websites that helps more than 150 primarily not-for-profit university partners expand their education offerings and better reach prospective students across the country.
"Red Ventures is the ideal long-term home for HigherEducation.com as we continue to build the leading digital marketplace serving the education sector," added H-E founder and CEO Patrick Gavin. "I'm grateful to the Vistria team for helping us achieve this milestone. Their shared vision, commitment to our team and sector insight were instrumental in strengthening the foundation of the company."
Red Ventures bought H-E from Chicago-based private investment firm The Vistria Group. Under Vistria, H-E capitalized on industry relationships and operating expertise to help strategically position the service in its markets and facilitate the company's growth and profitability.
"We have enjoyed our partnership over the past two years and are thrilled to have been able to deploy the Vistria playbook in support of HigherEducation.com," explained The Vistria Group co-CEO Martin Nesbitt. "The company is well positioned to meet the evolving needs of both prospective students and education providers, and together with Red Ventures, equipped to reach new heights."
2U Announces Partnership and Stake in Keypath
Online program management companies 2U and Keypath Education have announced they will work together to help colleges launch and run online degrees.
2U has agreed to acquire a minority stake in the parent company that owns Keypath Education — an OPM that specializes in working with small colleges and has offices in the U.S., Canada, Australia and England. Keypath Education currently works with 23 university partners.
The partnership will allow 2U to "expand the scope of its services" by working with smaller or lower-tuition degree programs than it typically supports, a 2U press release said. The company is known for working with selective institutions such as the Harvard Business School.
2U also announced this week that it will be offering its students complimentary access to LinkedIn Premium Career, which will help students to network and find jobs. The company will use insights from LinkedIn Premium Career to track students' career progression and to improve employment outcomes for 2U's university partners.
https://www.insidehighered.com/quicktakes/2019/02/07/2u-announces-partnership-and-stake-keypath
2U, Inc. to Acquire Trilogy Education
Adds technical skills-based 'boot camps' to 2U's partner offerings across a variety of technical subjects
Creates comprehensive suite of partner offerings across the career curriculum continuum to make education more accessible for the lifelong learner
Expands 2U's partner portfolio from 36 to 68 world-class universities while strengthening its existing relationships
Brings together two companies with proven track records of working with top universities, accelerating 2U's timeline to achieving $1 billion in revenue
Lanham, Md., and New York – April 8, 2019 – 2U, Inc. (Nasdaq: TWOU), a leader in education technology, today announced that it has entered into an agreement to acquire Trilogy Education, a workforce accelerator that prepares adult learners for high-growth careers in the digital economy, for $750 million in cash and stock. Trilogy partners with top universities and leading companies to provide in-person and online skills-based training programs in coding, data analytics, UX/UI, and cybersecurity that bridge regional hiring gaps in more than 50 cities around the globe.
2U is a trusted partner and brand steward to great universities, helping them build, deliver, and support world-class, graduate-level degree programs, professional certificates, and short courses online. Trilogy-powered boot camps are a natural complement to 2U's existing portfolio of offerings; and 2U's unparalleled track record of scaling high-quality digital education offerings will help drive Trilogy's continued growth and online expansion.
A Compelling Strategic Fit
"Trilogy Education has built and scaled an incredible business thanks to Dan and his talented team, and we're thrilled to have them join 2U. Their business is a natural strategic fit and growth driver for 2U that will extend our reach across the career curriculum continuum, deepen our relationships with new and existing partners, drive marketing efficiencies, and open a more direct corporate training and enterprise sales channel for the company. We expect the addition of Trilogy to accelerate our path to $1 billion in revenue by one year from 2022 to 2021," 2U Co-Founder and CEO Christopher "Chip" Paucek said. "Increasingly, universities are attempting to add practical, technical skills to their degrees. We simply future-proof the degree by adding this type of technical competency."
https://2u.com/about/press/2u-to-acquire-trilogy-education/