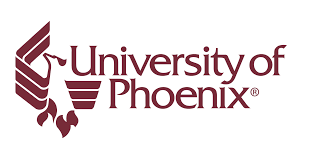 Dear alumni and students,
Recent negative press stories gave voice to critics who questioned the quality of the education you received at University of Phoenix. I know your degree has value and you demonstrate that every day. After 16 years at the University of Michigan, I came to University of Phoenix as President last year to lead an institution that is uniquely positioned to help more working adults attain college degrees, rebuild and restore the American middle class, and change the lives of students, their families and future generations through higher education.
As I met University of Phoenix students, I quickly learned that not only were 76% of you working while earning your degrees, but you were raising families (67% of you have dependents at home). You are a diverse student body (45% underrepresented minorities, 19% military students, and 66% female), and you are true pioneers (60% first-generation college students), changing the trajectory of your families forever.
I know from conversations with many of you that much of your success is due to sheer determination, perseverance and hard work. You also told me of other reasons, including the University's passionate practitioner faculty who work in the same industries in which you aspire to grow your careers, your dedicated advisors, 24/7 technical support teams, digital library and curriculum based on how adults learn.
New government data indicate that progress is being made by University of Phoenix and its graduates. The White House College Scorecard shows that among public and private universities with more than 15,000 students, University of Phoenix alumni median earnings are well above the national average (within the top 25 schools), and that the University's tuition and fees are below the national average among private universities with more than 15,000 students. The University's official three-year federal student loan cohort default rate is 13.5%, slightly above the national average of 11.8%.
My vision for University of Phoenix is to be recognized as the most trusted provider of career-relevant higher education for working adults. Dr. John Sperling, our founder, realized nearly 40 years ago that working adults needed a university tailored to their needs. He helped bring early innovations later adopted by traditional higher education, like hybrid learning and the ability to earn a degree online, because of the unprecedented access and opportunity they offered working adults. I am committed to carrying on that legacy.
The University's recent graduation rates (41% for bachelor's and 54% for master's) are lower than some traditional universities. I know it is much harder to earn a degree while working and raising a family. I am proud of you, our alumni, and we at the University are committed to doing an even better job ensuring more of our current students join your ranks. I'm willing to work with all of you—along with our faculty and U.S. employers—to innovate and further enhance our focus on academic quality and career relevance to ensure that University of Phoenix continues to provide access to career-relevant, affordable higher education for working adults.
Thank you for serving as a living testament to the value of accessible higher education for diverse working adults and what this can do to change the lives of families and future generations in this country.
Timothy P. Slottow
President | University of Phoenix
Link to Letter: http://www.phoenix.edu/colleges_divisions/office-of-the-president/open-letter-to-alumni-and-students.html?intcid=mktg-home-page:hero-slide1:slottow-open-letter:hero-open-letter